About Us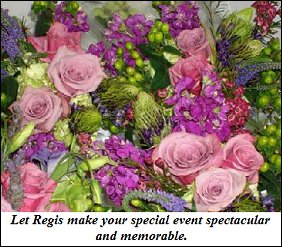 At Flowers By Regis, we're "a step above!"

Our experienced designer, Regis Montgomery offers his 25 years of experience in the industry to each and every customer he serves. His unique attention to detail and his imagination for outstanding creations won him the coveted title of Memphis Designer of the Year.

At Flowers by Regis, we specialize in weddings and receptions, and we can design and set up weddings in all colors and styles. Call for a free consultation!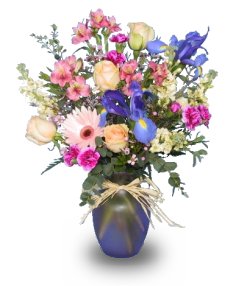 Our shop has been a leading full service florist in the Arlington, Tennessee area for several years. At Floral Designs By Regis, we offer breathtaking flower arrangements for all occasions from sympathy, weddings, anniversaries, birthdays, holidays and get well.

Ask about our delicious fruit baskets, gourmet baskets or gift baskets, they make the perfect gift choice for any occasion. Our shop also has a nice selection of candles, potpourri, and high-style custom silk arrangements. We offer a variety of green plants, blooming plants and dish gardens for a gift to liven up any room or office.

Floral Designs & Gifts by Regis is conveniently open to serve your floral and gift giving needs: Monday through Saturday 9:00 am to 6:00 pm. We offer daily delivery to all area funeral homes and hospitals.